Weber Construction
Tanks and Pond Construction
Tank construction and pond construction in South Texas is booming. More ranchers and land owners are constructing tanks and ponds. Weber Construction has built many tanks over the Years. If you would like a small lake on your property, call us today at (830) 278-7358 or send an email to contact@weberconstructionco.com. Watering tanks are needed in South Texas. Pond construction for a fishing pond or a swimming pond will not take long if you have the right equipment and experienced operators. Weber Construction has both. A project like building a pond is too important to try and do it yourself. We fix a lot of ponds that would have cost less money if we would have done them in the first place. If you have already messed a pond up, don't be shy about calling us. We are here to help.
Here are some examples of tanks and pond we have constructed in the Uvalde, Texas area.
We make ponds from one half acre to over 100 acres.
click to enlarge photos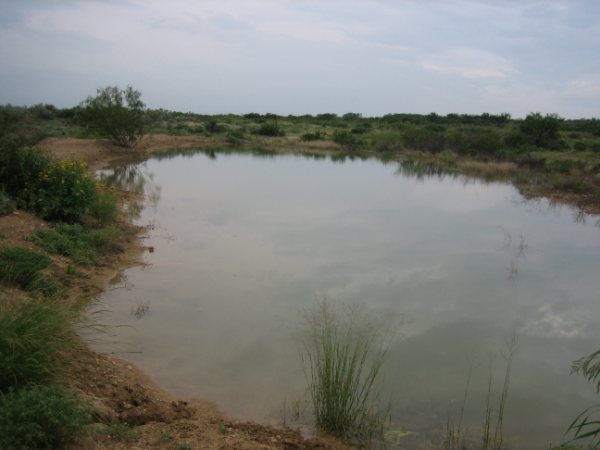 Texas tanks are very common. Pond construction for fishing and swimming in Texas is more popular today than ever. For a quote to construct a tank or pond construction contact Weber Construction today.